A Christmas Carol Auditions - Special Online Event Presentation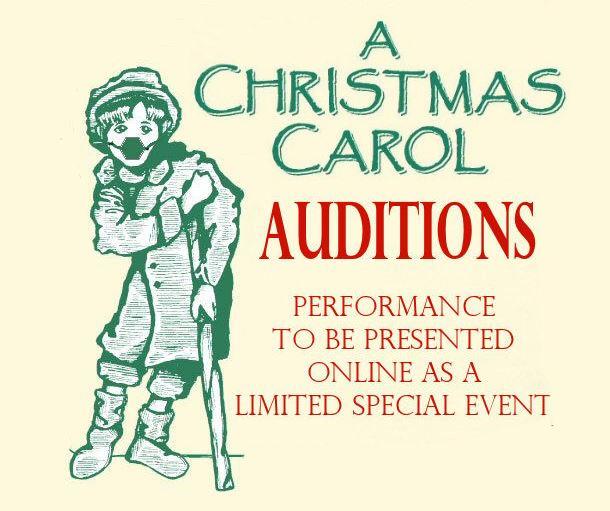 Wed, Sep 9, 2020
Chatham Players announces casting for a socially distanced production of their holiday favorite, A Christmas Carol, to be presented online as a limited special event.
Written by Philip Wm. McKinley and Suzanne Buhrer, A Christmas Carol has been a popular staple of Chatham's programming for years, providing holiday entertainment to generations of audiences. To continue that tradition, Chatham has received special permission to create a unique one-time online version of the show, specific to the current environment and with a strong focus on ensuring a safe and socially distanced experience for all involved.
Director Susan Speidel is seeking a diverse cast of actors who are strong singers and can play multiple roles. Vocals will be individually pre-recorded to avoid singing in close proximity.
Rehearsals will take place in October and November (both on Zoom and in small groups at the Playhouse), with filming at the end of November and in early December. The one-time final project will be streamed on a limited basis at the holidays. Please note: Rehearsing and/or filming is anticipated over Thanksgiving weekend and all company members are being asked to keep themselves available for on those days.
AUDITION PROCESS:
Performers should indicate their interest by sending an email to Carol2020auds@gmail.com by midnight on Sunday, September 20th. Include your name and contact information, along with a resume or list of roles in previous shows. Please also indicate your availability in October, November (including Thanksgiving weekend), and early December.
 
All roles are open, but performers who have done the show in the past will be given first consideration in order to minimize face-to-face rehearsals.
 
Performers who have not done the show, or are unfamiliar to Chatham's casting committee, may be asked to submit an audition video. You will be contacted if a video is required.
 
Family units, or others who have been in quarantine bubbles (parents and children, siblings, couples, etc.), are strongly encouraged to apply.
Major Roles: (doubling to be determined)
Ebenezer Scrooge
Charles Dickens
Scrooge's Nephew Fred
Jacob Marley Christmas Past
Christmas Present
Christmas Future
Bob Cratchit
Mrs. Cratchit
Tiny Tim
Cratchit Children
Mr. & Mrs. Fezziwig
Fezziwig Party Guests
Young Scrooge Fan
Scrooge's Sister
A Pawnbroker
An Undertaker
A Laundress
A Charwoman
Fred's Party Guests
Citizens of London