SPRING BACK TO THEATRE!
Online Theatre Classes for All Ages from April 6th to May 26th.  For questions, please email ChathamPlayersEducation@gmail.com.
Zoom Room Theatre – Ages 9 to 12
An interactive and highly engaging hour of theatre games and improvisations designed to sharpen listening skills, improve focus, develop acting technique, and give participants an opportunity to have fun and express themselves in a theatrical context.  
Wednesdays from 4:00 PM to 5:00 PM
April 7th - May 26th
Eight Weeks – $90
---
NEW CLASS!  Teen Improv Workshop – Ages 13 to 17
Just say "Yes, and..." to the world of improvisation!  Through exercises and games, students will learn basic improv skills while also enhancing listening skills and developing spontaneity, playfulness, imagination, and confidence.  
Tuesdays from 4:00 PM to 5:00 PM
April 6th - May 25th
Eight Weeks – $90
---
NEW CLASS!  Adult Acting Workshop – Ages 18+
Great for the novice or experienced actor, this class provides individual coaching that will allow actors to approach characters honestly and believably.  Relaxation, observation, and text analysis will be highlighted, along with monologue work. No previous experience or training needed.
Wednesdays from 7:00 PM to 8:30 PM
April 7th to May 26th
Eight Weeks – $110
---
Choreo Cardio – Ages 18+
Fitness is fun in this low-impact workout set to favorite Broadway tunes!  Each session begins with a gentle warm-up, followed by a dance/exercise routine that can be adapted to your particular needs and a cool-down to put a spring in your step.  No previous experience or training needed.
Tuesdays from 6:00 PM to 7:00 PM
April 6th to May 25th
Eight Weeks - $75
---
INSTRUCTORS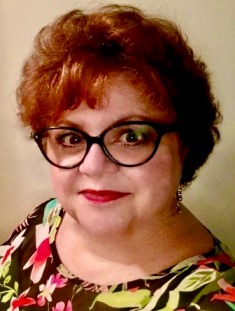 SUSAN SPEIDEL – is a theatre artist and educator who appeared off-Broadway in Olio and in The Student Prince, Jesus Christ Superstar, and numerous concerts at Paper Mill Playhouse.  She played leading roles in plays and musicals at numerous regional theaters and appeared in Sweeney Todd, August; Osage County, and The Importance of Being Earnest at Chatham Players.  She has directed more than 50 high school productions, as well as shows at Surflight Theater on Long Beach Island, and Plays-In-The-Park in Edison.   For Chatham Players, she directed Man of La Mancha, Nunsense, Fiddler on the Roof, Little Shop of Horrors, City of Angels, and A Christmas Carol.  She appeared in concert with the Seattle and Portland Symphonies, the Key West Symphonic Pops, and the Orchestra of St. Peter's by the Sea, and performed her cabaret show throughout NY, NJ, and Florida.  Named the first Director of Education at Paper Mill Playhouse, she created the Rising Star Awards and Summer Musical Theater Conservatory and, for 12 years, taught theatre and served as Chair of the Performing Arts Department at Morristown-Beard School.  She holds a BA in English and Theater from Montclair State University, an MA in Theater Management from NYU, and a Doctorate in Liberal Studies from Drew University.  She also studied at HB Studios and the Globe Theater in London and is the recipient of the NJ Governor's Award for Theatre Education, the NJ Theatre Alliance Applause Award, and an NJACT Hall of Fame Award.  She currently teaches in the Theatre Studies Program at Montclair State University and in the Theatre Conservatory at Kean University.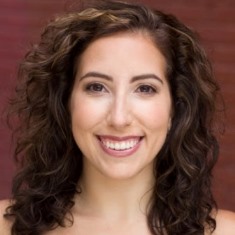 ERICA CENCI - is a professional dancer, actor, and teaching artist who appeared off-Broadway in Peter Pan, in National Tours of Cats and A Chorus Line, and in regional productions of Fiddler on the Roof, 42nd Street, George M, Children of Eden, Smokey Joe's Café, and Company.  She also appeared in cabaret performances in NYC and in concerts with the Fishbowl Collective.  She holds a BA from Muhlenberg College, where she double majored in English and Musical Theatre, and also studied at Primary Stages and Paul Gemingani's Musical Theatre Workshop in New York City.  She was an intern at Williamstown Theatre, where she appeared in the world premiere of an original children's musical called Wing It, and also trained and performed with the Upright Citizen's Brigade Improv Company in NYC.  She has taught tap, jazz, and creative drama for more than 10 years and currently serves on the faculty of NJ's Broadway Dance Theatre, Elefante Music and School for the Performing Arts, and "I Can Do That" in New York City.