Summer Youth Theatre Auditions for ANNIE, Jr. ~ Sign Up for an Appointment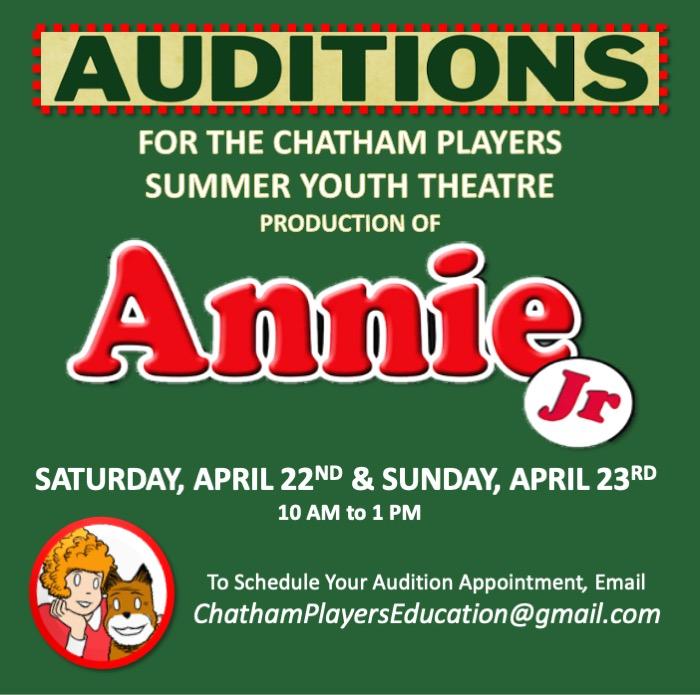 Sun, Jan 1, 2023
To schedule an audition, email chathamplayerseducation@gmail.com, with a preferred day and time.  Every effort will be made to schedule your audition as close to the requested time as possible.  All roles are open.
For the audition, students should prepare a song from the Broadway musical of their choice.  Songs should be memorized, and students should bring sheet music in the appropriate key.  An accompanist will be provided, but students can also sing to a recorded track if they prefer. 
Unpaid and/or Credit Internships are also available for high school or college students interested in creative and technical positions (i.e. props, costumes, choreography, etc.).  Interested parties can email chathamplayerseducation@gmail.com for more information.
Program Dates – July 10th to August 13th

Schedule - Monday to Friday, 9am to 1pm

Performances – August 11th & 12th 

Ages 10 to 18

Tuition - $825/Student


(includes all sessions, two complimentary tickets, and a show t-shirt)