CCP Receives 12 Perry Award Nominations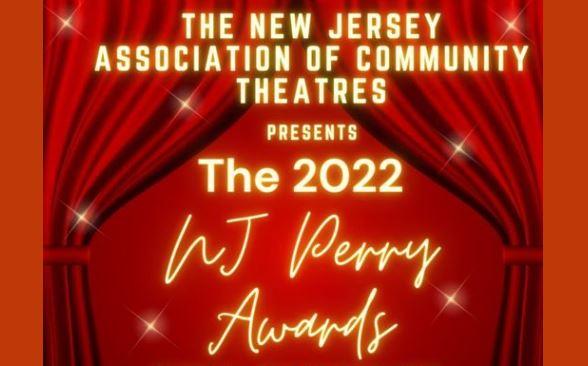 Sun, Jul 24, 2022
CONGRATULATIONS to each of the 2022 Perry Award Nominees
Outstanding Lead Actress in a Play - Sarah Pharaon in TIME STANDS STILL
 
Outstanding Supporting Actress in a Play - Emily Miller in TIME STANDS STILL
 
Outstanding Featured Actor in a Musical - David Simon in TUCK EVERLASTING
 
Outstanding Lighting Design of a Play - Diane Giangreco in TIME STANDS STILL
 
Outstanding Lighting Design of a Musical - Mark Reilly in TUCK EVERLASTING
 
Outstanding Costume Design of a Musical - Fran Harrison in TUCK EVERLASTING
 
Outstanding Properties in a Musical - Tish Lum in TUCK EVERLASTING
 
Outstanding Youth Actor in a Play - Kyle Cao in 27th ANNUAL JERSEY VOICES
 
Outstanding Youth Actress in a Musical - Jayden Declet in TUCK EVERLASTING
 
Outstanding Scenic Design of a Play - Roy Pancirov in TIME STANDS STILL
 
Outstanding Scenic Design of a Musical - Roy Pancirov & Gordon Wiener in TUCK EVERLASTING
 
Production of an Original Play - 27th ANNUAL JERSEY VOICES, Chatham Community Players, Authors- Robin Rice, Ken Preuss, Amber Kusching, Minjae Kim, Charles Grayson, Brigid Amos, Producers- Jessica Phelan, Aaron Kellner, Directors- Joann Lopresti Scanlon, William Michael Harper, John A.C. Kennedy, Arnold Buchiane, Elizabeth Rogers, Lionel Ruland & Jackie Jacobi
To view the entire list of Perry Award Nominees, please visit - https://njact.org/2022-noms/
The NJACT Perry Awards are given for outstanding achievements in New Jersey Community Theater. At the beginning of each season, NJACT Member Theaters submit their shows for award consideration. Two NJACT Reviewers attend each production, evaluate all on-stage aspects of the performance, and provide separate numerical scores for over 50 different criteria across 10 different review categories. More than 200 shows produced by theater companies around the state are submitted each year, which require over 400 reviews by trained NJACT volunteers.
Join us as we honor this past 2021-2022 season and celebrate a successful return to the live performance stage!
SUNDAY, SEPTEMBER 18, 2022 at the Union County Performing Arts Center
5:30pm Cocktail Hour | 7:00pm Awards Ceremony
$35 until August 14th @ Midnight; $40 thereafter
You can purchase your tickets here at the Union County Performing Arts Center website!
https://www.etix.com/ticket/p/8158271/njact-perry-awards-rahway-ucpac-main-stage