-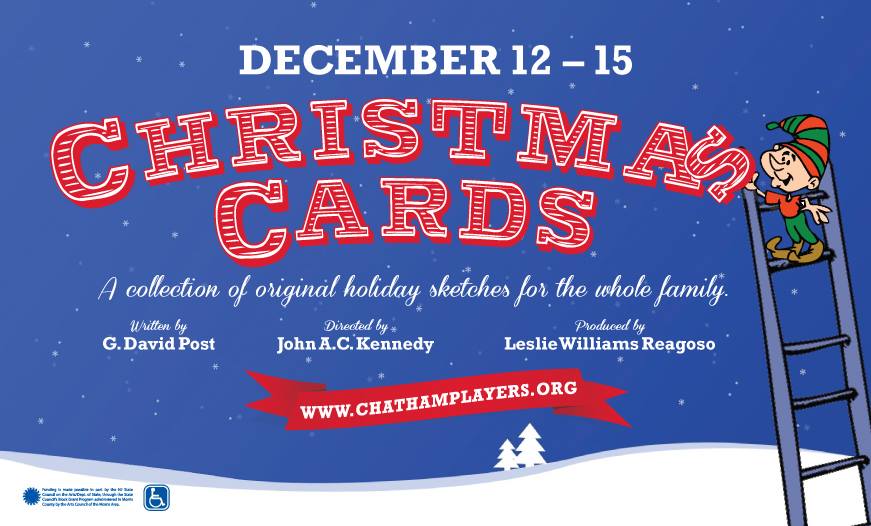 Aware of the playwright's deep rooted love for Christmas, Producer Leslie Reagoso and Director John A.C.Kennedy asked G. David Post to write a few sketches for a holiday offering in December.
Post remembers, "well, one look at my eight foot revolving Christmas tree with 1200 European glass ornaments is enough to tell you how much I love Christmas. When I was offered the opportunity to write some sketches for a holiday show, I jumped at the chance."
The playwright found inspiration and ideas very easy to come by. Post explained, "If you took a guy who grew up watching the Rankin-Bass Christmas Specials, Carol Burnett and the X-Files and asked him to write a collection of sketches for a holiday Christmas show, I'm pretty sure he'd come up with the same pieces I came up with."
The first script he completed was inspired by a story that a friend shared with him about his childhood. The next was inspired by one of his coworkers, who envisioned a courtroom scene that Post assured him he didn't have the faintest idea how to write. The same coworker inspired his favorite piece; a treatment of the Christmas Truce of World War I.
"This amazing story, of which I had never before heard, came to haunt me during the development of the work," admitted Post.
If "life is like a box of chocolates", then the holidays are kind of like a mailbox, where some cards are silly, some cards are thoughtful, but they all come from the heart.
Leading the artistic team is Director, John A.C. Kennedy of Springfield. Having directed over 15 productions in Virginia, CA, NYC and NJ, this will be his directorial debut at the Chatham Playhouse. John earned his MFA in Acting from the California Institute of the Arts and was Executive Producer of the CalArts New Play Festival in Los Angeles, CA.
Photo Gallery (35)
(Tap/Click)